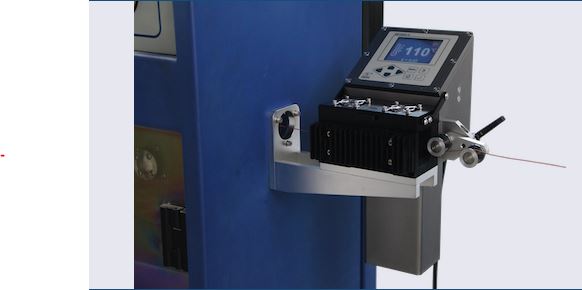 InteliTHERM SRTG Proton Vietnam
Hãng sản xuất: Proton
Liên hệ tư vấn
InteliTHERM SRTG Proton Vietnam
PROTON , PROTON Vietnam , PROTON Viet nam
Features
High accuracy (±2°c + 0.2%).
Instant temperature reading.
User-friendly simple operation.
The Proton InteliTHERMTM Spectral Radiation Temperature Gauge uses advanced IR (infrared) technology to precisely measure the temperature of any moving moving wire. The Proton SRTG has been specifically designed for wire temperature measurement and uses precision optical parts to ensure that the smallest wire can be accurately checked for temperature from 0.3mm to 5mm diameter and 80C to 300C.
| Specification | InteliTHERMTM SRTG |
| --- | --- |
| Temperature measurement range | Ambient temperature to +300°C (572F) |
| Accuracy | ±2°C + 0.2%* |
| Bare wire diameter range | 0.3mm - 5mm (0.0118 Inch - 0.18 Inch) |
| Max line speed | 3000m/min |
| Display | LCD with LED back light |
| Ambient operating temperature | +5 ~ +40°C |
| Storage temperature | 0 ~ +45°C |