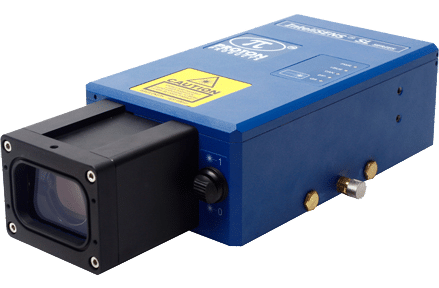 Thiết bị đo chiều dài và tốc độ không tiếp xúc cho ngành kim loại
Xuất sứ: UK
Nhà cung cấp: Pitesco
Liên hệ tư vấn
SPEED & LENGTH MEASUREMENT
Proton Products InteliSENS® SLM Series non-contact, unidirectional speed and length gauges provide extremely accurate speed and length measurements for metals industry applications. They are available with extended stand-off distances and greater depth-of-fields than the standard InteliSENS® SL Series gauges, which allows them to be used to measure very high temperature objects such as in hot-rolling processes.
Applications requiring a precise cut-to-length process benefit from the non-slip and highly accurate laser measurement technique which reduces scrap, increases uptime and improves material yield by eliminating product "Give Away" or "Short Length" claims.
*Other stand-off distances are available on request.
*only valid if the measured object is positioned within the central 20% of the depth-of-field.